Oh, the New York Knicks.
Definitely a team that will raise the blood pressure of most New Yorkers, a historically bad team having a historically bad season, is in an Armageddon with winning.
The Knicks appear perfectly content with losing for the time being, the front office at least. Trading J.R. Smith and Iman Shumpert for spare parts started the process. Cutting Samuel Dalembert got it rolling, with the height of stripping down the roster coming when they bought out Amar'e Stoudemire for nothing in return. Shutting down Carmelo Anthony was the nail in the coffin, and trading Pablo Prigioni at the deadline added even more fuel to the tank. Things got even worse recently, with players like Alexey Shved and Jose Calderon being ruled out for the year, and Tim Hardaway Jr. missing substantial time.
While purposely blowing up a roster of all talent it has seems cruel, it makes sense for New York. They were doomed this season to begin with due to shortsightedness by the front office, and with a lack of any draft picks they really needed to capitalize on this one. They quickly realized they probably were not going anywhere this season, so they struck quick to gain an advantage in a race to the bottom, and for a while it seemed like they were going to succeed.
All of the suffering Knicks faithful had to cope with the fact that this season had an end goal in sight. All the mockery and disappointments would be rectified with the arrival or someone such as Karl Anthony-Towns or Jahlil Okafor in Manhattan; a thought that evoked memories of Patrick Ewing standing over Gotham yet again. The selection would be the savior of New York basketball like Patrick Ewing was hailed as years ago. For once, the Knicks were doing something right and in a grand way.
But then the Basketball Gods, as Phil Jackson oh so often refers to, realized it is the Knicks we are dealing with here and decided to pull the ultimate Knicks moment; completely botching their goals of landing a franchise player.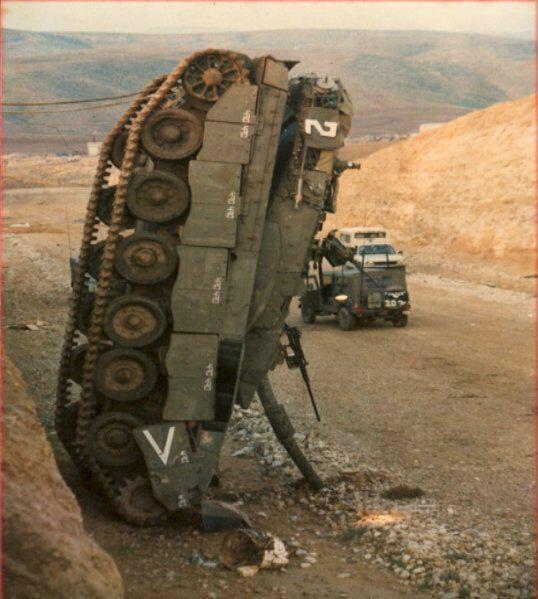 Somehow, the New York Knicks decided to absolutely come to life in the final stretch of the season. They've won two in a row and three out of their last five (which is miraculous for this team), to slash their chances of the treasured top pick from 25% to 19.9%. They raised their odds of a 5th pick percentage of 0, to 12.3%. They also could potentially grab the sixth pick if they win again against Detroit in their season finale.
They beat the Philadelphia 76ers last week, but that was not too damaging. They still had a tight grip on the elusive worst record mark, that only three teams in this entire league are desperately battling for. It was a nice win, one that was not damaging.
This past week though, all hell broke lose. The Knicks decided to actually play like a real NBA team, and not like the D-League squad we were accustomed to watching struggle around the court as if they were playing a pick up game during a middle school lunch period.
Then, they decided to defeat the Orlando Magic in a game for the ages, but not in a good way. The Magic just wanted to bring anguish to the Knicks. The two teams played to an 8-7 third quarter, the lowest scoring quarter since 1953. The teams combined to shot 6-39, a horrific 15%. Then after struggling all season long in clutch situations, Tim Hardaway Jr. had late game heroics to seal an 80-79 victory. Why did he choose now to turn it on?
They then pulled up one of the biggest upsets of the season, defeating the Atlanta Hawks 112-108. That was the second time in the HISTORY of the NBA that a team with 60+ losses beat a team with 60+ wins.
As an agitated Knicks fan pointed out on twitter, the Knicks decided to put up arguably their best performance of the season against an elite Hawks squad who owns the top spot in the East.
This is the same team we saw lose ten games by double digits in the month of March. This is the same team who has to resort to marketing Langston Galloway and Quincy Acy as they prepare to play a huge match up against an excellent team.
Yet, at the worst possible moment, they decide to upend their pursuit of bad play at the 11th hour, possibly destroying the justification to blowing up the roster. Fans obviously love when their team wins, but where was this all season? The Knicks already have regressed this entire season, their needs to be a "reward" so to speak, because this team claimed to be a playoff team at the start of the year.
Instead, they quickly succumbed to a bottom of the barrel team. With the prime chance to turn around their fortunes, the Knicks screw it up. Being a Knicks fan obviously comes with it's fair share of disappointment, but this just adds to the pain of this season.
It is nice to see guys like Quincy Acy and Langston Galloway come around, but it still is immensely disappointing. A handful of other Knicks fans seem to agree.
https://twitter.com/cedricshine/status/587945793237213184
So, the Knicks went from being a playoff contender at the beginning of the season, to a bad team shortly after, before blowing up the team and becoming an atrocious team, and now are reverting to a winning team who are killing their chances of the first pick. It is nice to see them win of course, but it could severely hurt their hopes for building a future contender.